Adrián Fedor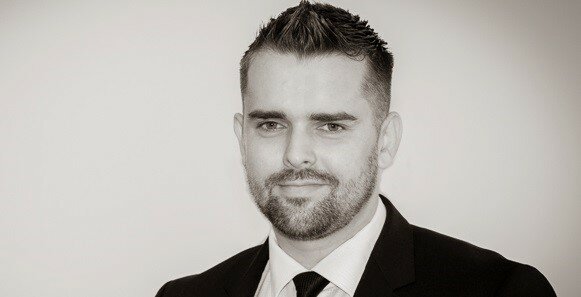 Adrián Fedor received his law degree in 2015. He became junior associate at Bartošík Šváby in April 2016. In August 2020, he became attorney and senior associate at Bartošík Šváby. Adrián focuses primarily on civil, commercial and labour law, including representation of clients before the courts.
Adrián speaks English fluently.
Representative engagements
legal advisory in commercial law area: establishment, transformation and dissolution of commercial companies, preparation of various types of corporate documentation, legal analysis, advising on bankrupt and restructuralization, debt recovery. Representation in legal proceedings relating to the commercial law disputes.

legal advisory in civil law and labour law area: preparing legal analysis, preparing different types of contracts, preparing documentation related to establishment, changes and termination of employment relationships. Representation of clients in enforcement proceedings. Representation in court proceedings relating to the civil law disputes and labour law disputes including disputes regarding protection of property rights including the application of the right for preliminary law injunction, etc.

legal advisory in administrative law area: legal advisory within construction law procedures, representation in administrative justice, trade action, cadastral registration proceeding. Representation in court proceedings regarding review of administrative decisions legality (e.g. decisions of labour inspectorates) etc.

legal advisory in the field of real estate – transfer of ownership titles, lease contracts, establishment and termination of pledge and easement etc.
Education
Danubius University (Mgr.) – 2015

Comenius University, School of Law (JUDr.) – 2019

Membership in Slovak Bar Association since 2020 (attorney)
Articles and Speeches
FEDOR, A.: The issue of the easements established by law. Available on: https://www.epravo.sk/top/clanky/problematika-zakonnych-legalnych-vecnych-bremien-4624.html